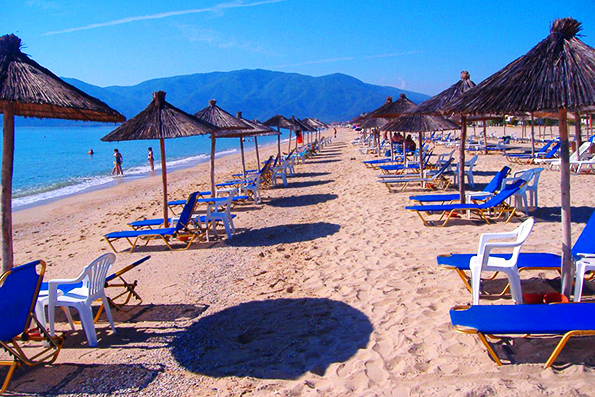 Asprovalta
Asprovalta is now a major tourist resort on the Strymonikos Gulf , hosting thousands of visitors from Greece and abroad during the summer season .
Stauros
The studios Pansion Family are just 3.5 km away from Stavros Thessaloniki , which is a magical destination because it combines a multitude of shops and beautiful blue beaches .
Olumpiada
Olympiada is just 15 km from the Pansion Family rooms and is a magical destination combining beautiful beaches and lush landscapes . It is the birthplace of the philosopher Aristotle.
Amphipolis
A few kilometers away there is the ancient city of Amphipolis where you can visit a plethora of Archaeological sites . It is a beautiful and historic destination .